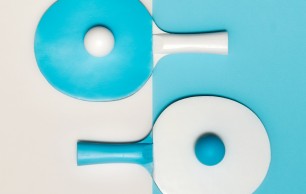 Lundi 15 janvier 2018
Pingpong radioshow #13
La raquette est au pingpong ce que le miel est aux abeilles! 
NOYA RAO - azimuth
CBAKL - goodbye
HARRY JEN - onyx lye
CBAKL - tighten up
KARMAWIN - bushido
TOMPPABEATS - 150916 with OH WELL
WALTER CORNELIUS - revo
WOODWIRE - take off
PREFUSE 73 x MACHINE DRUM - the only scarf
DABRYE - smocking the edge
WUN TWO - leave a froze ft FLOFILZ
ONRA - no question ft POMRAD
VEENCE HANAO x LE MOTEL - asphalte
BÄYZ - christ mast
LIL WAYNE - menace 2 society ft GUDDA GUDDA
SEGA BODEGA - I'll never B
INKKE - yellow mist
VALENTINE
Écouter Télécharger



Partagez ce podcast !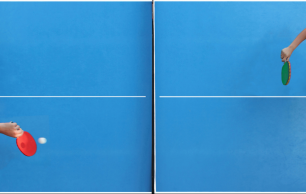 Lundi 8 janvier 2018
Pingpong radioshow #12
Hey les pongistes, on reprend en douceur pour la nouvelle année avec la Ping's box #18.
SWEATSON KLANK (Los Angeles) et Le Gros tas de Zik (Lyon) vont vous réchauffer à base de rap, de wonky, d'offbeat et de musiques électroniques en tout genre.
SWEATSON KLANK
A la frontière du hiphop et de la musique électronique, ce los angelinos signe des productions sur Warp, Ghostly, Brainfeeder, Alpha Pup, Dublab, Project Mooncircle...
Récemment il a sorti un nouvel EP « Then I Was Me » sur le label Friends of Friends.
Le Gros tas de Zik
Blog axé sur les musiques « noires » à consonances urbaines. Découvertes, trouvailles et retrouvailles musicales sont publiées sur une base quasi quotidienne. Articles, albums, maxis, vidéos et interviews de « pépites » constituent l'essentiel du contenu du site.
Tracklist
Astronote - The Coming (Feat. Stacy Epps)
Sly5thAve - Let Me Ride (Feat. Jimetta Rose)
Elekwent Folks - Nothern Lights (Feat. Panther)
Kohndo / Pete Rock - J'arrive Phat / For The People (Jee Van Cleef Mash-Up)
M.O.P - Face Off (Part 2)
Jay-Z - Rhyme No More
The Celestics - Charles Barkley
Nobuo Uematsu - Fanfare (Evil Needle & OriJanus Remix)
Ackryte - Ackronyms
Uyama Hiroto - Minano Pride
Astronote - astroblacked
Big bisous.
Écouter Télécharger



Partagez ce podcast !
Lundi 18 décembre 2017
Pingpong radioshow #11
OH OH OH !
Dernière émission avant les fêtes avec toujours autant de sons déstructurés, de clapotis chaleureux et de beats en avance sur son temps... Big Bisous.
NOYA RAO - this time
XIXOOL - for nina
JONATHAN CLOUD - the cross
XIXOOL - die like a rockstar
DIL WITHERS - sandy
ONELIGHT - tuggspeedman (HICUPP rmx) ft MIQI O
DA POET - donmek yok
ROMEO ELVIS FT GREMS - nappeux
DJ BRACE - space bubbles
CHROME - www
DA POET - desert or dessert ft INJ SERJ
MC PAUL BARMAN - happy holidays
TRIPLEGO - eau frais
CHANCE THE RAPPER - summer friends
SKEPTA - ghost ride
MEUTE - the man with the red face
VALENTINE - latch rmx
Écouter Télécharger



Partagez ce podcast !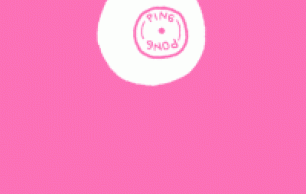 Lundi 11 décembre 2017
Pingpong radioshow #10
On fête la sortie de l'EP "Nota bene" de l'artiste breton basé à Paris, ESKAZED.
"Nota Bene se rapproche du dancefloor tout en gardant un intérêt pour les mélodies et les samples venus d'ailleurs,
on peut sentir des influences grime et hip hop new school dans ce EP."
Au programme, actualités sonores, ITW, extrait de l'Ep et un mix inédit d'ESKAZED. 
Vous pouvez aussi écouter sa ping's box.
Stay tune. Big bisous
ESKAZED - benefit of the doubt
TIME WHARP - xkeyscore
THE CANCEL BAND - our lives
STAN FOREBEE - flying lotus
GREMS - fantomas
SON OF SAM ft GUILTY SIMPSON & FAT RAY - malt liquor
TYLER THE CREATOR - i ain't got time
ESKAZED - olé ft RABICHOW and COOKY BANGER
PART II
Mix d'ESKAZED
Krs One - I remember
Dead Prez - Hip hop
Skepta - It ain't safe
Kendrick Lamar - Dna
Pure Solid - Money evil grime dub
Wiley - Can't go wrong
Stormzy - Scary
Big Narsty - Hello Hi
Eskazed - Yohei
Run The Jewels - 10 Panther Like a Panther
Robert Charlebois - Tout Egratigné - Poirier Remix
Tyler The Creator - Who Dat Boy
Écouter Télécharger



Partagez ce podcast !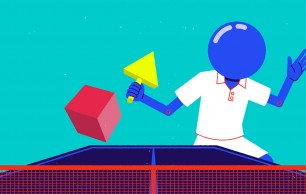 Lundi 27 novembre 2017
Pingpong radioshow #09
Hey les pongistes, ce soir on enfile des perles sur Radio B et on s'enjaille avec de l'electronica sucrée, du rap OKLM, des beats cosmiques, des harmonies entêtantes et des blagues foireuses.
 Big bisous
JULIEN MIER - new eyes
BUDAMUNK - diaphram
JULIEN MIER - well (OCHRE rmx)
FLOFILZ - getdismonney
DEVONWHO - questions2
DARKHOUSE FAMILY - the offering
JAY Z x JONATHAN CLOUD - izzo (H.O.V.A)
KNXWLEDGE - krew
BIG BABY GANDHI - ban this dick
MED, BLU, MADLIB - jungles ft black SHAKESPEARE
L'OR DU COMMUN ft ROMEO ELVIS - apollo
SHOGUN - vulcan
PEDESTRIAN - oakland hoasanna
MR LIFE and BRASS MENAZERI - hump day
VECT - be on top
FLUME - numb and gettin colder ft KUCKA (BAAUER rmx)
FULGEANCE - killin' me
FLUME - depth charge
Écouter Télécharger



Partagez ce podcast !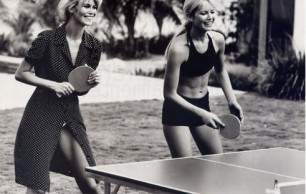 Lundi 13 novembre 2017
PingPong radioshow - #08
Yo les pongistes, amoureux de la petite balle blanche et du beat bien placé...
RAH ZEN - tree of life
ELWD - 99 volts // chips
FUROZH - weird dough x FUROZCH - sucka free
PABZZZ - lazy mood
JAZZ SPASTIKS - apples (of course)
ABSTRACT KEAL AGRAM - screen blood
KLUB DES LOOSERS - le chat
DILLON and DIAMOND D - feast
INDERPAUL SANDHU - ring
DABRYE - the appetite ft ROC MARCIANO, QUELLE CHRIS & DANNY BROWN
JNEIRO JAREL - never stop this ft MALIKI THUS
TSURUDA - broken
LETHERETTE - beatings
SOULEANCE - brown bags
IGLOOGHOST - zen champ
DJ RIDE - nudr (JIMMY PE rmx)
GENERAL LEVY - incredible (extrait sixty minutes BBC Radio)
Écouter Télécharger



Partagez ce podcast !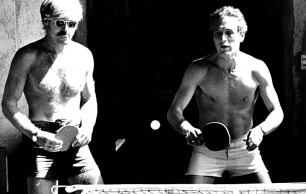 Lundi 6 novembre 2017
PingPong radioshow - #07
[Le hip-hop c'est mon pote, il m'invite à manger chez lui,
Tous les lundis c'est spaghetti et les mardis c'est wack MC
Le hip-hop c'est mon copain
Taquin, malin, calin, un brin coquin
Un peu sourd il a rendu du dessus mon voisin ]
DANNY DRIVE TRU - ante up
ANATIJOUX - 1977
DJ VADIM - l'art d'écouter ft TTC
BOOM BIP and DOSE ONE - ironish
LA RUMEUR - a nous le bruit
TYER THE CREATOR - yonkers
CASEY - apprends à t'taire
TYPICAL CATS - easy' cause it is
AFRO JAZZ - guerre des nerfs
UGLY DUCKLING - a little samba
LA GALE - quand la justice
ZEPH et AZEEM - play the drum
ZO AKA LA CHAUVE SOURIS ft PHAT KAT, RASHAD AMAD - burnin
AFROB - kuckt ma' wer da rolt
AESOP ROCK - 1,000 deaths
ART MELODY - barka barka
BUSDRIVER - imaginary places
LUCIO BUKOWSKI ft HAKAN LE GRAND, EDDY WOOGIE - tintin au congo
Écouter Télécharger



Partagez ce podcast !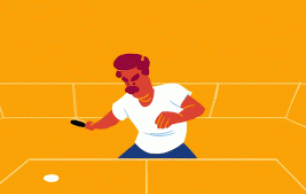 Lundi 30 octobre 2017
PingPong radioshow - #06
Rejoignez le pingpong radioshow et réchauffez-vous avec les dernières trouvailles de Kaptain.
PRISMA - passion flower
FATIMA - somebody else
AMBER NAVRAN - time's up
BIORACRATIC - leaving her flowers
HIGH GROOVE - Mr SHN
ANDREW APPLEPIE - winnie
SHIGETO - barry white ft ZELOOPERZ
ALPHA TOSHINEZE - boom bap musique (20syl rmx)
FREDDIE GIBS and MADLIB - shame ft BJ the CHICAGO KID
SOLE - I don't rap in bumperstickers
ANCHORSONG - mother
ZEMAUNO - impossible arcade
EVIL NEEDLE - subsonic
CID RIM - mouches volantes
HUMAN MIRTH TUBE UNIT - ..
FORMER - sympathy mutant
Écouter Télécharger



Partagez ce podcast !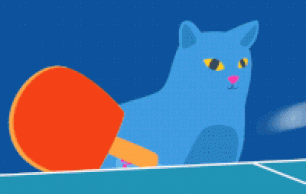 Lundi 23 octobre 2017
PingPong radioshow - #05
Cette semaine on part à la découverte de beatmakers et rappeurs canadiens.
BLOOM - most of the time
FOUKI - meilleur
TéHU - timeline
CANEVAS CREW - groovy ft VISCLO
TSF - canicule
MODLEE - follow me
ALPHA TOSHINEZA - yakuza
M.ROBIN - yul2sql
EMAM x VLOOPER - la p'tite équipe ft MODLEE
KAYTRANADA - holy hole inna donut
BBNG ft kaytranada and SNOOP DOG - lavender
LUNICE - O.N.O
KNLO - justecayinque
FOUKI, KEVIN NASh and QUIET MIKE - actifs
LUNICE - drop down ft SOPHIE LE1F
ALACLAIR ENSEMBLE - ça que c'tait (ST GRIS rmx)
Écouter Télécharger



Partagez ce podcast !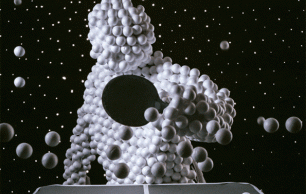 Lundi 16 octobre 2017
PingPong radioshow - #04
Amis pongistes, amoureux de la MPC, du beats chaloupés, du son qui fait bleep bloop et des MC's aux flows extraterrestres ...
M.A BEATS - 22 rainbows
LEAH KARDOS - cat's eye (DATSUKE TANABE rmx)
L'ORANGE - the good shepherd
SON OF ONE - ooowksp
SHAG - forest temple
JONATHAN CLOUD - place of residence
SWEATSON KLANK - smile
BUDAMUNK & FITZ AMBROSE - wavery ft SLACK
IDK ft YUNG GLEESH - baby scale
MELANIE CHARLES - damballa wedo
JARREAU VANDAL ft ZAK ABEL - make you love me
DAPHNI - face to face
PUMA & THE DOLHINS - fosils
KOKOKO! - tokoliana
A.FRUIT - my beat low
NICK HOOK ft BUNJI GARLIN anf FATMAN SCOOP
JAHRKON ft WARRIOR QUEEN - higher level
Écouter Télécharger



Partagez ce podcast !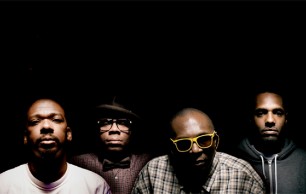 Lundi 9 octobre 2017
PingPong radioshow - #03
Pourquoi Pingpong radioshow? La réponse avec un focus sur un groupe new-yorkais qui a marqué son temps... Emission spéciale abstract hip-hop
ANTIPOP CONSORTIUM - pingpong
BEANS - moon cool the kid
BEANS - windswept, the content of the heart grow bleak
BEANS - zyclon b boy
HPRIZM - face your true self
HPRIZM - vengeance
M.SAYYID - eon
M.SAYYID - 99% ft HAJI
APC - end game
APC - NY to Tokyo ft ROOTS MANUVA
AIRBORN AUDIO - best shot in the world
AIRBORN AUDIO - monday through sunday
BEANS - mutescreanner (EL-P rmx)
APC vs MATTHEW SHIPP - staph
APC - human shield
APC - angular
APC - laundry
APC - crab lice
Écouter Télécharger



Partagez ce podcast !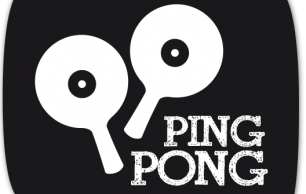 Lundi 2 octobre 2017
PingPong radioshow - #02
La fine fleur du Beatmaking, du hiphop et un zeste d'electro dans le PingPong radioshow. Et kaptain vous gâte en vous faisant gagner l' album-concept "homecooking" de Fulgeance sorti en octobre 2016 sur le label Cascade records. Un album unique construit sous la forme d'une "tape" intimiste de 33 morceaux originaux : https://cascaderecords.bandcamp.com/album/homecooking.
Big Bisous!
MOUNT KIMBIE ft JAMES BLAKE - we go home together
RETO A ICHI - a sword in the rain
LO TIDE - living through another
FULGEANCE - ritournelle
CHARLIE ABBOTT - letters
C0bra - if tears could build a stairway
? KTR - taste of magic
ACAER - hello
CLUTCHY HOPKINS - joel in one
DANNY WATTS ft RAY WRIGHT - cards with the devil
IVAN AVE - young eye
WESTSIDEDOOM - gorilla monsoon
MF DOOM - doomsayer
NEPAL - maladavexa
GRACY HOPKINS - too lazy to finish
TRACY DE Sà - battery low
FULGEANCE & VECT - alliance
BULLION - muy quimeda
Écouter Télécharger



Partagez ce podcast !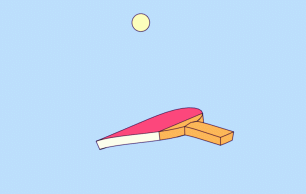 Lundi 25 septembre 2017
PingPong radioshow - #01
Kaptain, le Jean-Philippe Gatien de la radio, vous emmène à Los Angeles (mais pas que), terre de naissance du mouvement culturel de la beat scene (sous-genre de musique électronique, à cheval entre un hip-hop déjà plus expérimental et une musique électronique tendant vers l'electronica) le temps d'une soirée.
Playlist :
SHLOHMO - bad vives
1108 - frames
HERALDS OF CHANGE - asswank
POPTARTPETE - da konnekk - spiltmilk
B.COOL-AID - holdin|out
ZO, MIQI O ft BOUCHERIE CHEVALINE - eazz coazz
L'ORANGE ft ODDISEE - look around
LIL WAYNE - loyalty ft GUDDA GUDDA, HOODY BABY
BOBBY SHUMURDA - shumurda
DIZEE RASCAL - space
LEVON - no love ft DOPEMANBRICK
THE COOL KIDS - checkout
FLAMINGOSIS  - otaku mode ft BIOCRATIC
NATURE BOY FLAKO - marcaçao
NOSAJ THING - UG
Écouter Télécharger



Partagez ce podcast !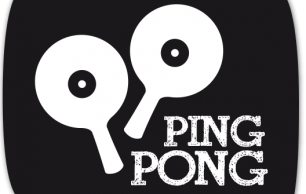 Lundi 18 septembre 2017
PingPong radioshow - #00
Electro hiphop, offbeat ou encore future beats, ça vous parle? 
RDV ce soir dans le pingpong radioshow (PPGradioshow pour la page facebook) pour connaitre qui se cache derrière la crème des beatmakers et découvrir un univers teinté de textures musicales organiques et d'harmonies cosmiques.
Pas d'enregistrement de l'émission pour cause de souci technique.
Prochainement disponible à l'écoute !